In July and August of 1997, I took part in a 25 day camping trip along 10 states at or near the west coast of the USA, organized by American Adventures. The trip was called 'Wild Westerner'. I can safely say that this was the best holiday I ever had!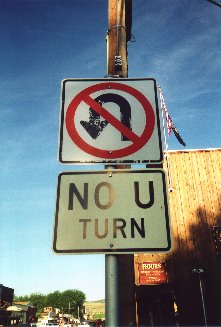 We travelled using an air-conditioned Ford Mini-Van which could seat 13 people plus a driver-hostess who was hooked on making at least one u-turn a day. The participants, aged 17 to 43, came from all over the world: Japan, South Korea, Hong Kong, Belgium, Scotland, Germany, Austria, Holland, Australia and Israel. The first part from Los Angeles to Seattle (10 days) there were only nine participants, so we had a lot of room in the van. In Seattle four trippers had to leave and eight new ones joined us, so the second 15-day part (back to L.A.) the van seemed a lot narrower - but we had just as much fun.
I used a book during the trip which I can recommend to anyone, in fact the whole series looks excellent. The book is titled Insight Guides US National Parks West, and it contains lots of color photos, good descriptions and tips, and maps of states and some major parks (» review, » Amazon). There are 150+ Insight Guides which are available in English and often in other languages.
The trip took us to the following states, cities, sites and National Parks. I have included links to the NPS (National Park Service),

(Great Outdoor Recreation Pages), and others.